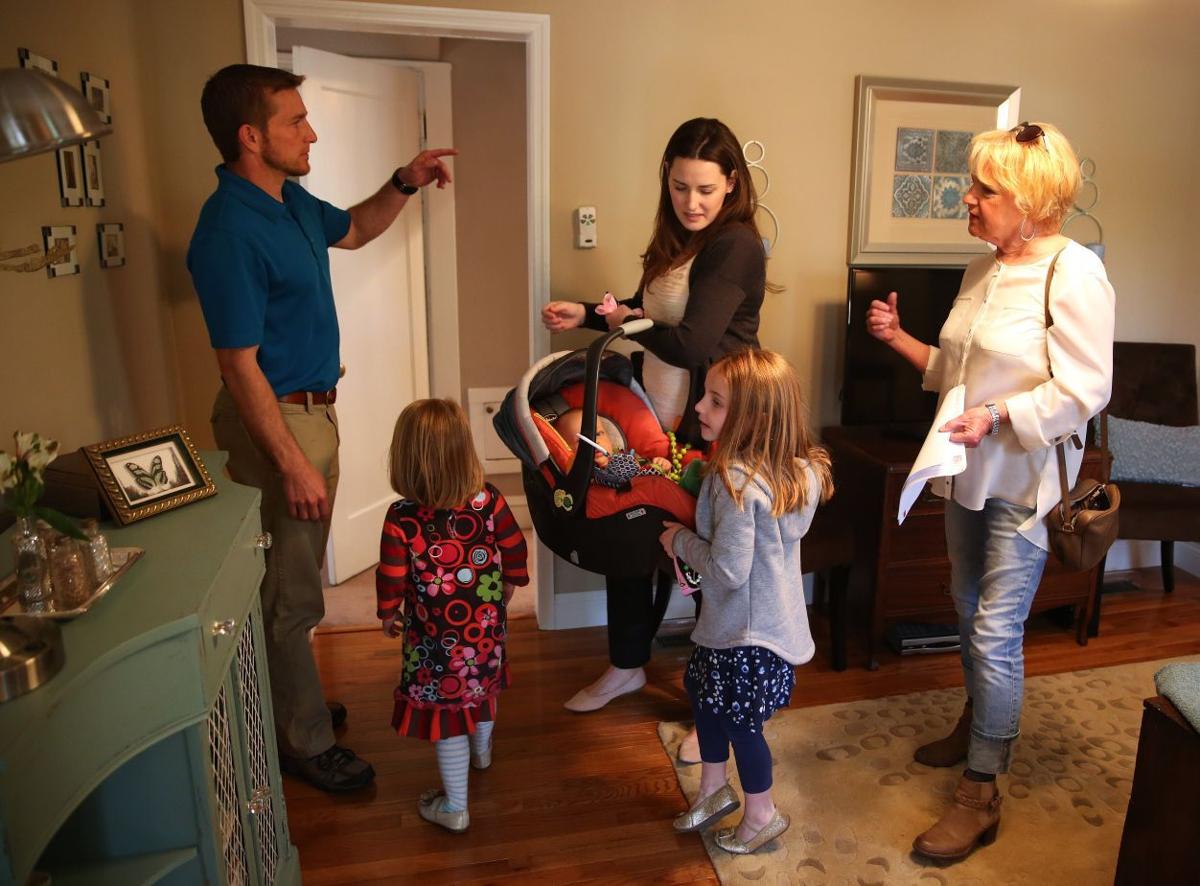 Multiple offers. First-day-on-the-market sales for over the asking price. A jump in the number of transactions.
That's a snapshot of the local housing market.
Through the first three months of the year, the number of homes sold in St. Louis and St. Charles counties, plus St. Louis, was up 8 percent — to 4,768 — from 4,405 in the first quarter of 2015, according to the Mid America Regional Information Systems. The quarterly figure is preliminary.
In addition, the 4,402 homes and condos under contract indicate the likelihood of strong sales this month, given that 2,179 residences sold last April.
According to Freddie Mac, the average rate for a 30-year, conventional, fixed-rate mortgage was 3.59 percent this week — the lowest since February 2015.
Construction Flat
Home construction remains nearly flat, however. Permits for single-family homes rose 3 percent in February in the Missouri portion of the metro area, according to the Home Builders Association of St. Louis & Eastern Missouri.
Kim Hibbs, the association's president, said he expects the upward trend to continue this year.
"This is good news because new homes contribute not only to the tax base and employment but new homeowners spend thousands in the local community after a purchase on furniture, landscaping and other items," he said.
Nationwide, pending home sales — in which a sales contract has been signed, but the deal has not yet closed — rose in February to their highest level in seven months and remained higher than a year ago, the National Association of Realtors reported this week. Regions led by the Midwest had increased contract activity, the association said.
The group's pending home sales index, a forward-looking indicator based on contract signings, rose 3.5 percent in February and was 0.7 percent above February 2015. Lawrence Yun, NAR's chief economist, said pending sales in February rose to the highest index reading since July.
"Looking ahead, the key for sustained momentum and more sales than last spring is a continuous stream of new listings quickly replacing what's being scooped up by a growing pool of buyers," he said. "Without adequate supply, sales will likely plateau."
NAR forecast that U.S. existing-home sales this year will increase 2.4 percent, to about 5.38 million. In 2015, existing-home sales rose 6.3 percent and prices rose 6.8 percent.
On the downside, existing-home sales fell 7.1 percent in February as a result of persistently low inventories and price rises in parts of the country, NAR said. Yun said the sales decline was tempered by price appreciation that lessened to 4.4 percent, which was still above wage growth but more favorable than the 8.1 percent annual increase in January.
"Any further moderation in prices would be a welcome development this spring," Yun said. "Particularly in the West, where it appears a segment of would-be buyers are becoming wary of high asking prices and stiff competition."
AFFORDABILITY HELPS AREA
Affordability is a factor that put St. Louis on a top 10 list for 2016. In December, realtor.com ranked St. Louis second, behind Providence, R.I., as a top housing market to watch. Jonathan Smoke, realtor.com's chief economist, said some top markets — San Diego and Boston — are also among the priciest.
Some markets — including Providence, New Orleans and St. Louis — are experiencing real estate recoveries based on better economic conditions forecast for 2016, Smoke said.
The St. Louis Association of Realtors cited his finding in reporting sales figures for February. Sandy Hancock, the group's president, said factors in Smoke's prediction are median sales price and the days a house remains on the market unsold.
February Multiple Listing Service figures for St. Louis and St. Louis County showed that the year-over-year median home price rose 6 percent, to $148,000. Days on the market dropped from 170 in February 2015 to 114 this year.
"These two indicators alone mean that whether you're interested in buying or selling a home in St. Louis this year, you should know that homes are selling faster now, and prices continue to rise," Hancock said.
Mid America Regional Information Systems data for its St. Louis region, an area that includes St. Louis, St. Charles, Jefferson and Franklin counties and St. Louis, showed 6,102 homes for sale in February, compared with 6,052 the previous year.
The value for homes sold in February breaks down to 62 percent sold for $199,900 or less, 25 percent sold between $200,000 and $499,999 and 13 percent sold for $500,000 or more.
John Gormley, chief executive of the St. Louis Association of Realtors, said the area remains affordable, noting that more 60 percent of February sales were for less than $200,000.
MARIS figures also showed the area's housing inventory edged up in February to six months, compared with 5.9 months in February 2015. Economists consider 6.5 months of housing inventory healthy balance of supply and demand.
"What we are seeing here is an uncommon combination of factors that give credence to St. Louis being designated as one of the hottest real estate markets in the country," Gormley said.
If the national economy remains strong and mortgage rates stay low, St. Louis could have one of the best years for home sales since 2007, he said.